Welcome to DataOps
DataOps have been providing information systems, data analysis and custom reporting solutions for over 18 years. We provide a library of analytic results that you can benefit from now.
Analysis
Robust and Reliable Data Analysis. Let DataOps be Your In-House Analytics Department.
Answers
Let DataOps help you define and answer your key business questions.
Actionable
Proven insight that allows you to act with confidence.
Federal Grant Programs
We provide case management, operations reports and federally mandated reports. Learn More
What We Do
How We Can Help Your Organization
Middle-Ware Solutions
Seamlessly integrate legacy systems for greater enterprise connectivity.
On-Demand Custom Reporting
Access the data that matters most for your business, in an instant.
EHR Customization
Better practice flow and outcomes through enhanced data capture and accuracy.
ETL Solutions
Connect your databases to extract meaningful and actionable data insights.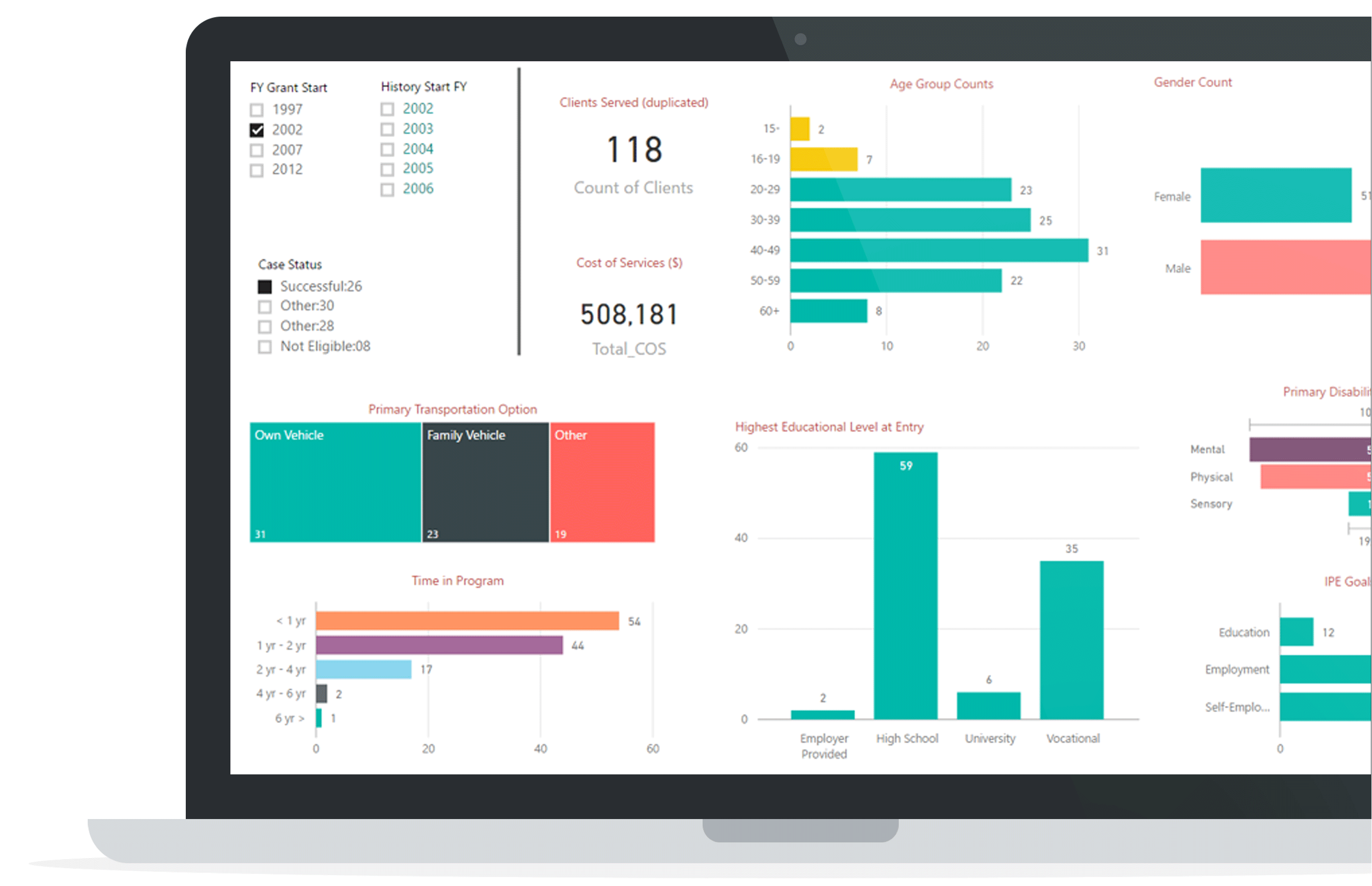 Dynamic Dashboards
Drill-down to the data you want with interactive dashboards, updated in real-time.
Case Studies
Click on each icon to view more.
Will Validate, a company providing healthcare credentialing and contracting services, leveraged DataOps' technology to offer a streamlined and provider-centric contract management system—reducing administrative burdens so providers and payers could focus on improving the quality of health care services while lowering costs. To enable greater efficiency—and …
Job Corps help disadvantaged youth address education and skill deficiencies to become employable members of society. To test remedial training progress, Job Corp uses the Federal Test for Adult Basic Education (TABE). A transition to computer based testing from paper format raised concerns about inaccurate …
Early intervention is a tribal program that tracks development progress of children from birth through 5 years of age. The first three years are funded under a Bureau of Indian Affairs (BIA) program and from three to five years of age their progress is monitored …
Funded under the Federal Department of Health and Human Services, Administration for Children and Families (ACF), the HMDG program provided relationship coaching and guidance services in individual or group settings, for pre-marital couples, married couples and high school aged teens. Within its service area was …
A real estate and property management company—overwhelmed by the number of technology tools available to the real estate industry—asked DataOps to recommend a streamlined and efficient set of software tools to achieve their business goals. Providing a comprehensive business process evaluation and technology adoption review, …
Testimonials
See what our clients are saying.
Through the training, we feel confident in using the TVR module and getting the most out of its abilities to help our program. The DataOps team is very sensitive to our programs needs, and that has proven extremely helpful in our facilitation.Brooke Johnson, Program Administrator, Stillaguamish VR Program
Before we had DataOps, I was always unsure about the reliability of our data when it came to the ANNUAL REPORT. Furthermore, the report would take me a month to do! Time that I should be putting towards my case load. DataOPS' efficiency in workflow and automatic generation of the ANNUAL REPORT has allowed me to put more time towards my clients.Sara Lizak, Program Director, Kawerak, Inc
Support You Can Trust
Peace of mind.